Whether you're ready or not, your employer may soon ask you to return to the office, as the nation attempts to resume business amidst the coronavirus pandemic. Naturally, there's a wide range of return to work scenarios that employers are considering (or have already initiated). Depending on the industry, the nature of the work, the health of the business, and the number of employees, there are many unique considerations in putting together a back to work plan. Do you bring everyone back at once? Do you test employees for antibodies? Do you require people to wear masks at their desks? There's a lot to consider.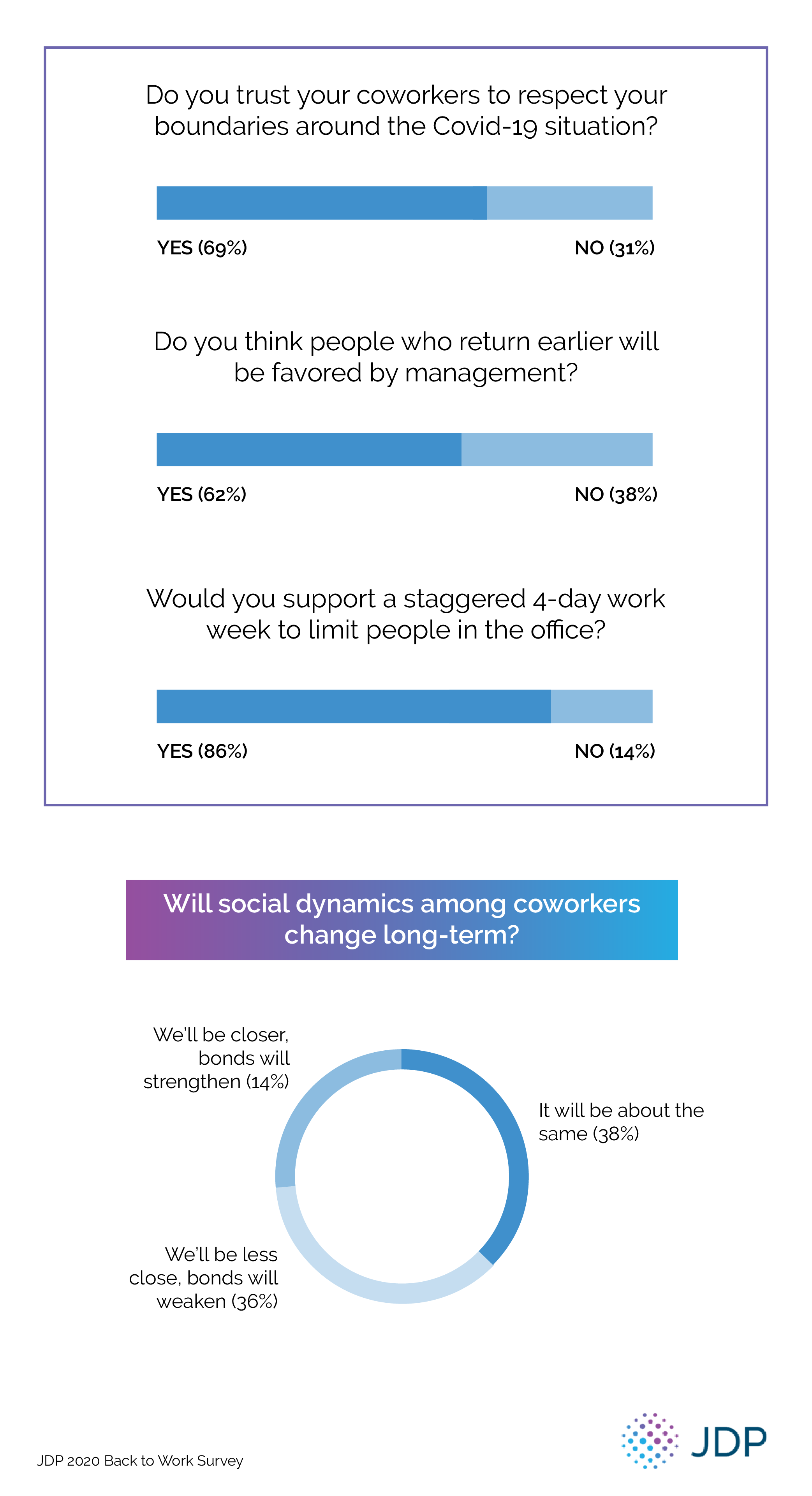 Next, we addressed the complex issue of testing—both viral testing for the active presence of Covid-19, and antibody testing, which detects a prior immune response that could be indicative of some degree of immunity. It goes without saying that if companies are going to bring employees back to the office, they will need to have some sort of testing plan.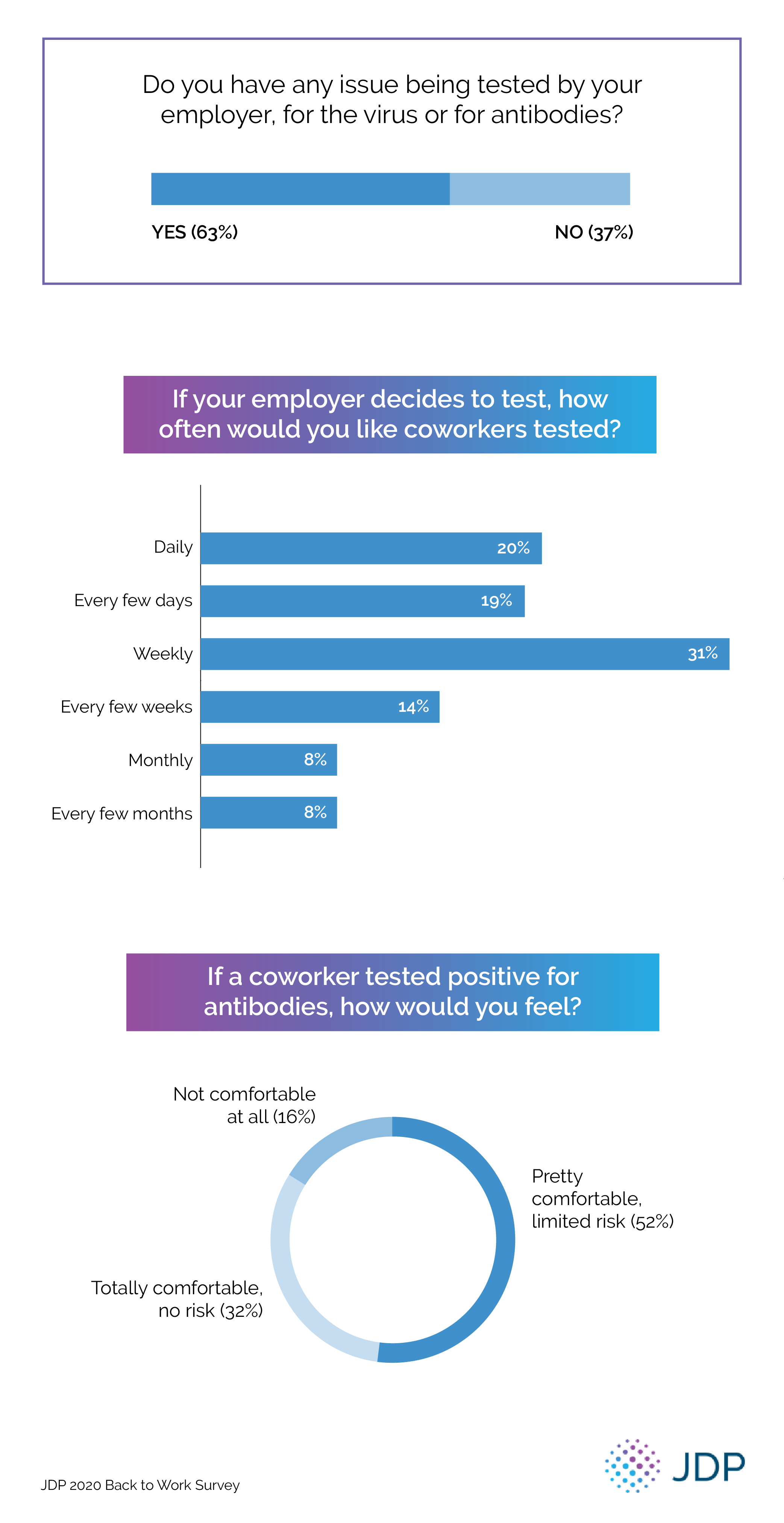 Finally, we asked people about a variety of precautionary measures that are being considered by companies big and small, throughout the world. Our interest was in understanding how employees feel about these prospective measures, and which are most or least important to them. For businesses that haven't had a chance to survey their employees about expectations for a new office environment, this data will be very useful.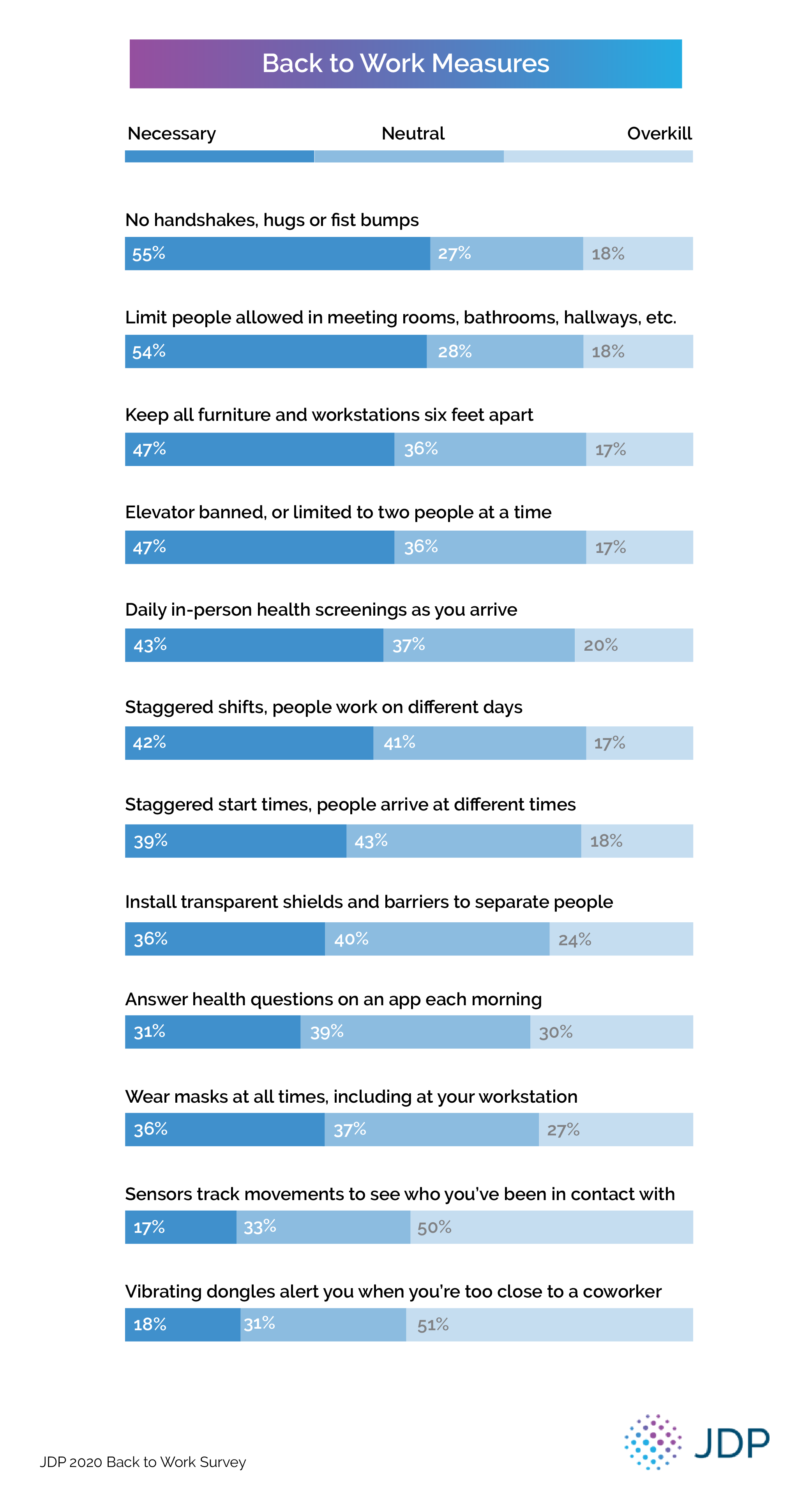 Methodology
Between June 12 – June 16, 2020, we polled 2,038 Americans who typically work in an office of some sort, but have been working remote because of the pandemic. Respondents were 49% female, 51% male and ranged in age from 22 to 66 years old.